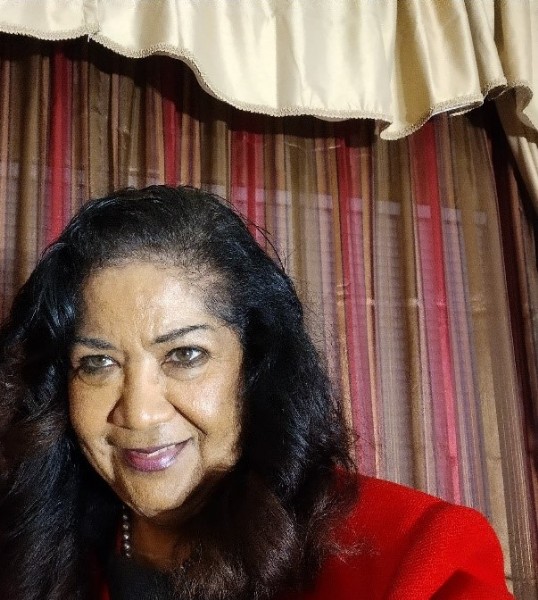 First Lady Evangelist Heard was Born in Trinidad and has lived in the Pacific Northwest for the past thirty years. Upon her arrival to the Pacific Northwest, she heard the preached and accepted Jesus Christ as her personal savior in 1982 and received the Baptism of the Holy Ghost in 1984.
Evangelist Heard received her BA degree in Education and Masters Degree in Christian Counseling at the Triune Biblical University in 1997. In June 1998, Evangelist Heard received her Diploma in Practical Ministry from Christ's Ambassadors International Institute Ministry Training Center in Kirkland, WA.
Due to a change in career, she returned to Edmonds Community College where she completed Certificates in Advanced Office Skills, Vocational Consultant and Family Support through the Worker Retraining Program.
Because of her own journey as a single-parent, her passion is to help strengthen and empower the family especially single-parent families to be all that God has intended them to be. As a result of her experiences, Evangelist Heard has coordinated an outreach ministry which provided a free community dinner to those in need along with distributing bags of non-perishable food items to attendees. Her vision is to provide families with the necessary tools and resources to empower them to become productive, confident and self-sufficient within their own families and their community.
Evangelist Heard says "She was awarded her Ph.D. (i.e. Prophetic, Healing, and Deliverance Ministry) by God from the L.I.F.E. Institute (i.e. Living In Full Evidence of the Power of God)" and that is evident through the anointing upon her life. With her Love for God, and a clear understanding of her purpose in Christ, the Lord has given Evangelist Heard a Prophetic Deliverance Ministry to heal the wounded heart, the broken spirit and to encourage others to step out on faith as they strive to reach their destiny in God.
First Lady Heard is the co-pastor of the Witness for Jesus Christian Church, located in Bothell—a powerful, anointed, deliverance ministry where God is moving mightily in the midst of his people. She is a licensed Evangelist who loves the Lord and has compassion for hurting women. This woman of God is anointed and appointed by God to preach the gospel and proclaim liberty to the captives.